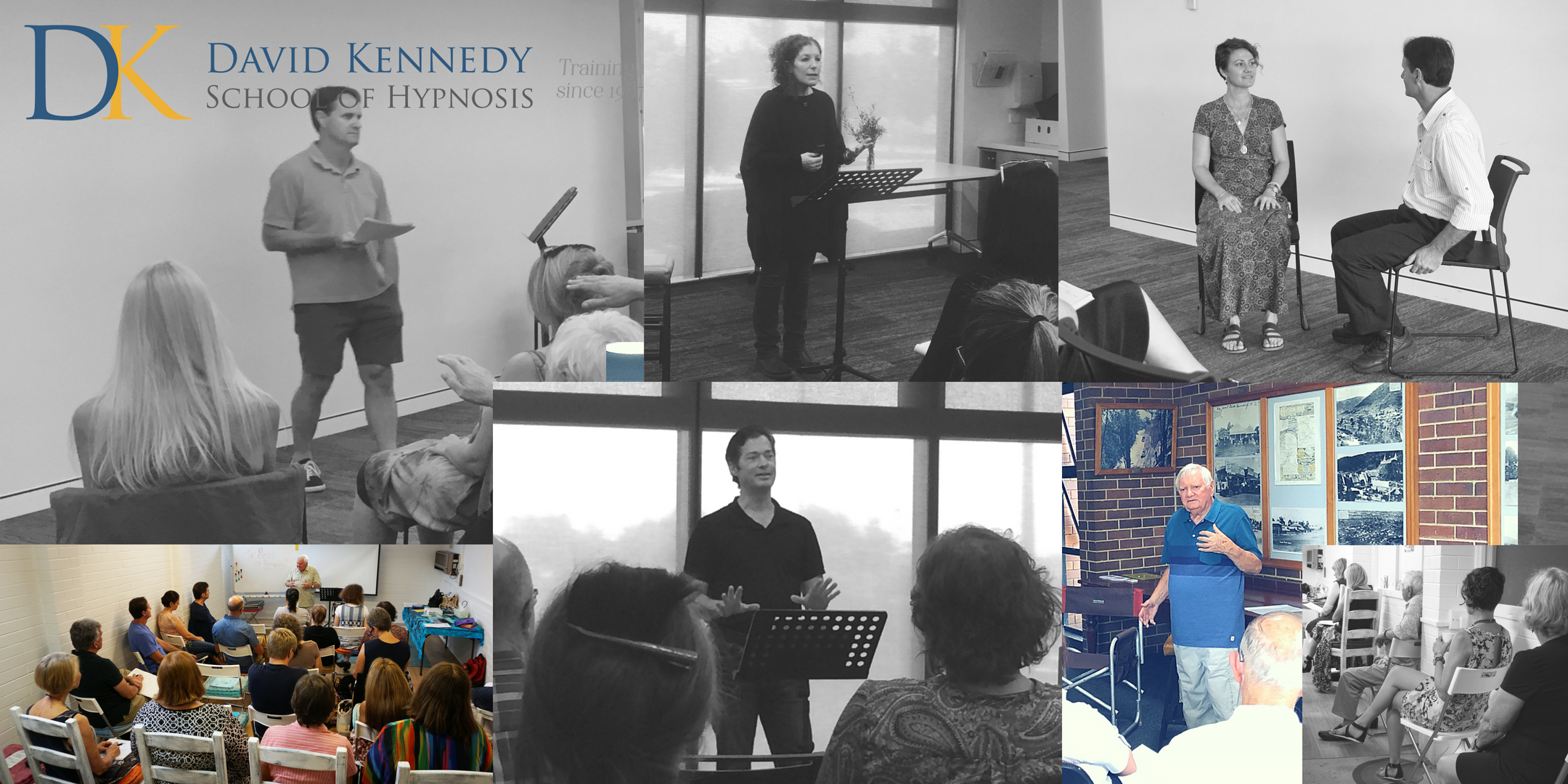 "Hypnotherapy in the clinical setting is a method of therapy which facilitates transformation, inner search, learning and therapeutic change. It has been my pleasure for many years to teach people the liberating power of self-hypnosis, and to train health professionals, corporate trainers and individuals the use and practice of Clinical Hypnosis". David Kennedy
We teach hypnosis and psychotherapy, and our courses are based on many thousands of hours of clinical practice – working with real people, with real problems. The truth is, to hypnotise someone is a reasonably easy thing to learn how to do. Maintaining and further developing the trance state requires more skill, as does providing meaningful therapeutic direction that utilises that state.
With proper training and guidance, a hypnotherapist has the potential to lead people towards profound change using this modality. We want to show you how you can use your skills and strengths, and get the best from your clients.
We encourage you to understand that great therapy involves a partnership between you and your client. You must pay attention to them, and you must also know yourself.
David Kennedy School is managed by Rachel Kennedy, and is an associated business of Brisbane Hypnosis Centre, a hypnotherapy practice in Brisbane City, Australia.
We promote community over competition, and intend always to provide a heart-centred approach in all our dealings with our students and clients.